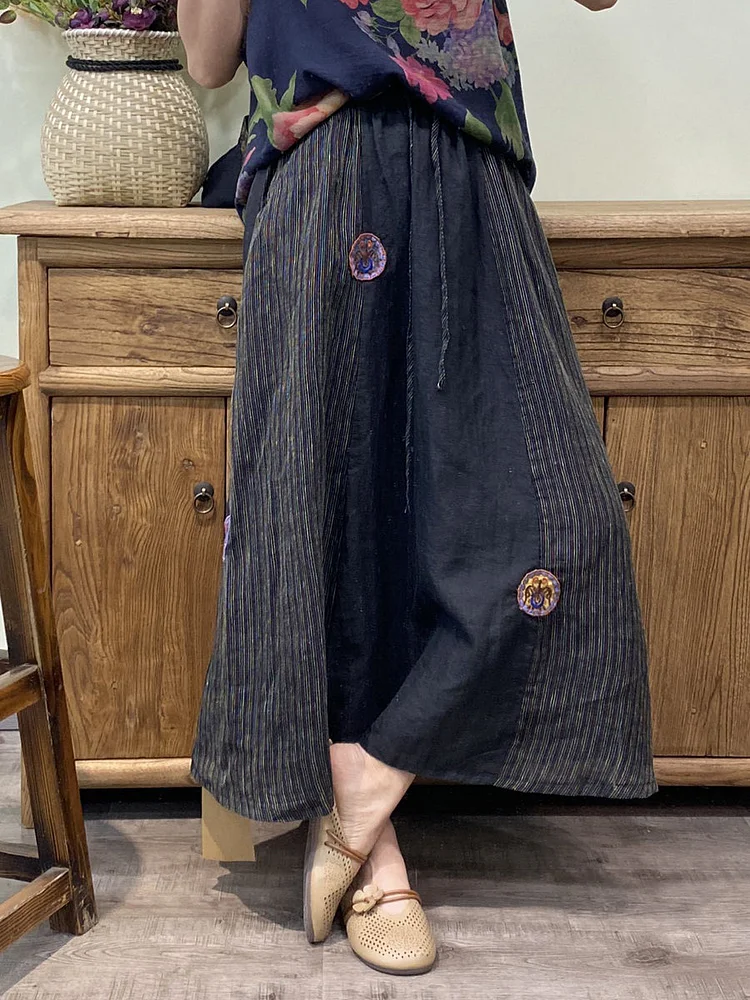 ?Description
Comprised of cotton and linen, this skirt features an elastic waist, a stripe pattern, patch, spliced and drawstring details, and an ankle-length, A-line silhouette. Perfect for the spring and summer seasons, its vintage style harkens back to the past.
Features
Item Code:

7146752671806

Material:?Cotton,Linen
Waist:?Elastic?
Pattern:?Stripe?
Highlight: Patch,Spliced,Drawstring
Dresses Length:?Ankle-Length
Silhouette: A-Line
Style:?Vintage
Season: Spring,Summer
?Care
At 40 or 60 degrees .
Wash it with the colored laundry, add a colored detergent.
Hand wash or machine wash.