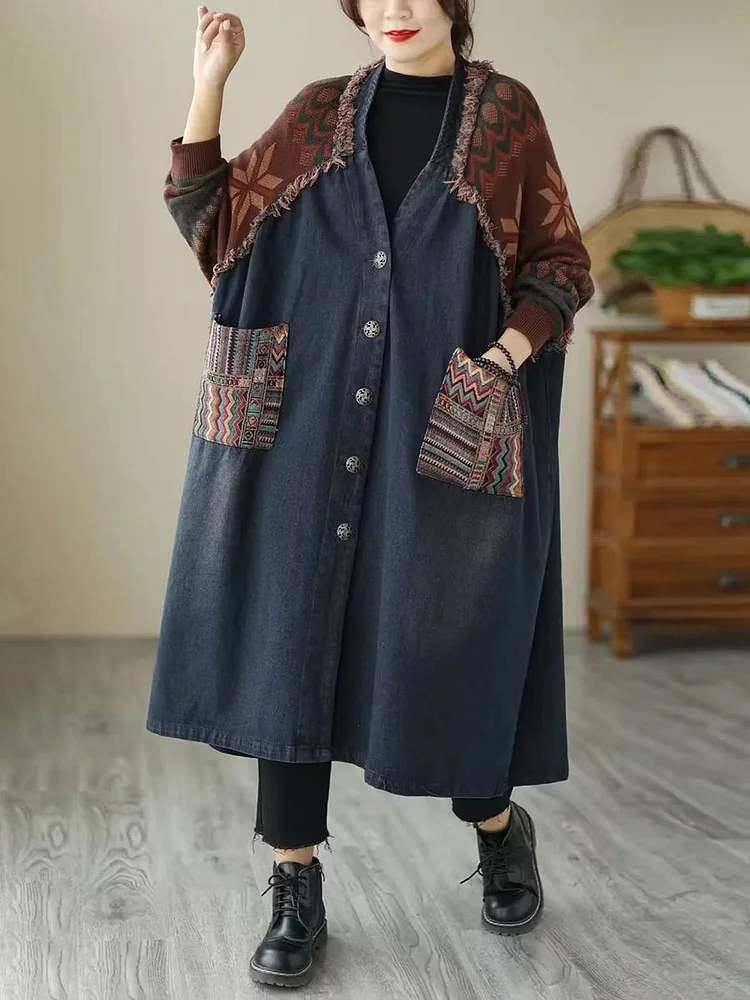 Description
Add a touch of glamour to your wardrobe with this women's long coat in?patchwork?of cotton and denim. V-neck design, can modify the face shape. Made of cotton, this?coat is lightweight and easy to wear.
Features
Item Code:

7069572759614

Material:??Cotton,Denim
Pattern:?Other?
Collar:?V-neck
Highlights:?Colorblock
Sleeve Length: Full
Sleeve Style:?Raglan Sleeve
Style:?Vintage
Season: Autumn
?Care
At 40 or 60 degrees .
Wash it with the colored laundry, add a colored detergent.
Hand wash or machine wash.