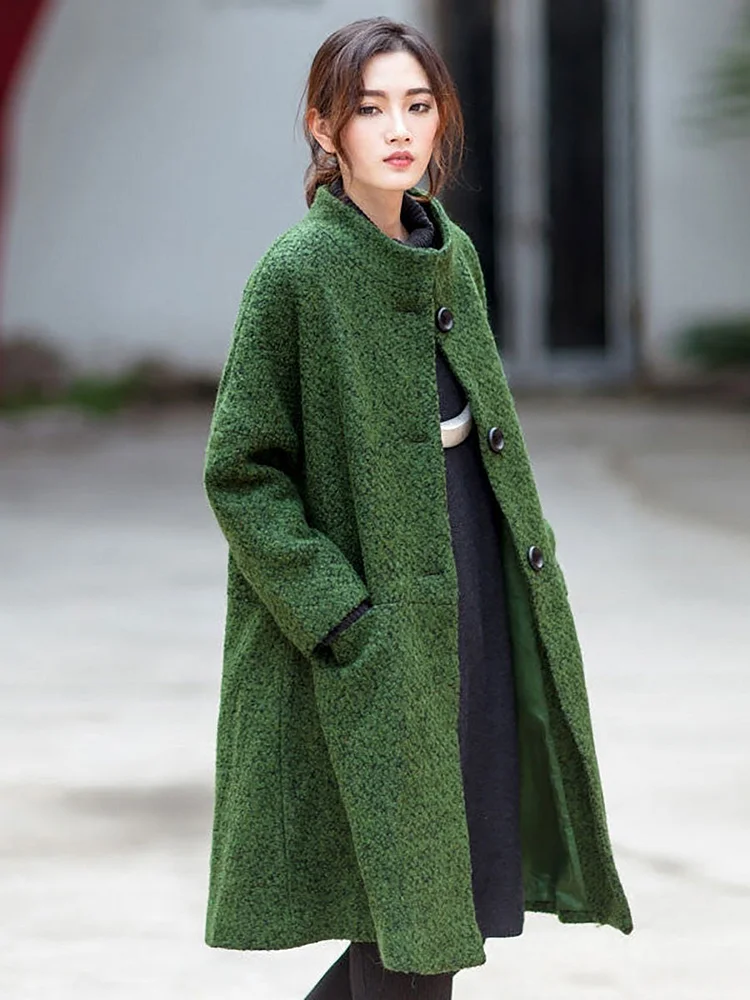 Item Code: 8830765251
Material: 30%Wool,70%Polyester
Collar: High Neck
Sleeve:Long Sleeve
Color:Green , Yellow , Red
Waist Type:Loose waist
Style :Casual
Two Pockets In The Front
Design Details: Button
Season: Spring, Autumn, Winter
Clothing version type: cloak type
Commuting: Literature
Clothing placket: single breasted
Pattern: Plain
Popular elements / crafts: pockets, buttons
Washing : Separate color washing, not machine wash, do not turn dehydration, ironing temperature, not chlorine bleaching!

Hand wash method: cold water or low temperature water drift about 5 minutes, do not wash clothes with other colors, so as not to channeling color, gently wring. Drying Hanging cool air dry place, avoid strong sun exposure, you can avoid the discoloration of colored fabrics.